Nature has blessed Oikos with its most beautiful colours and scents. Oikos is built on a slope with a rich natural environment, east of the valley of river Setrachos and therefore the village enjoys the cool northwest breeze deriving from the nearby pine forests, as well as the melodic sounds of the streams flowing all year round.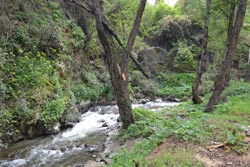 At the community of Oikos one gets to meet several endemic plants such as wild flowers, herbs, bushes, age-long trees, ivies and climber plants which have been growing along the river Setrachos ever since the ancient years. Moreover, Oikos provides shelter for several kinds of birds, both endemic and migratory.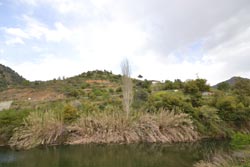 In particular, the fauna of Oikos and the wider region consists of reptiles, bees, water turtles, crabs, shells, worms, snails, river fish, butterflies,   silkworms, caterpillars, chameleons, lizards, star lizards, rats, partridges, wild pigeons, ducks, hares, foxes,  eagles and several other types of predator birds. Unfortunately, over the past few years several species have become extinct due to the use of pesticides, the pollution of our river and the springs which supply it with water, the catastrophic pollution of the asphalts and car fumes, as well as due to human actions.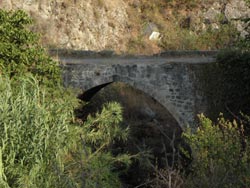 Finally, it is noteworthy that visitors of Oikos have the opportunity to get to know its gorgeous nature by following one of its Trails. What's more, visitors can walk along one of the most ancient trails which link the community of Oikos with the bridge of Agia Varvara and the main road leading from Nicosia to Marathasa.  
Source:
Material retrieved from the Archives of Oikos Community Council